THE REGION: ABRUZZO
Just south of Tuscany and Umbria, and a little more than an hour from Rome is Abruzzo a land of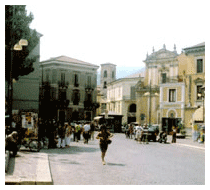 castles, and villages perched precariously on rocky cliffs and cascading over the sides of hills. It is a land of mystery and of breathtaking scenery.
A year round holiday destination, Abruzzo has been overlooked by generation of tourists because of its mountainous seclusion. Today, however, Abruzzo is easily accessible by autostrada, train, bus and air. Italians have discovered this beautiful region and now it is time for you to see and experience it first hand.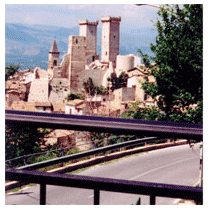 Tucked away in the centre of Abruzzo is the fertile and luscious Peligna Valley, surrounded by high mountains and watered by four rivers. Ovid mentions it to be fertile, both in corn and wine while Pliny refers to the great care that its inhabitants bestowed on the irrigation of the vineyards. In the epic poem Metamorphosis, Ovid exalted the beauty and importance of the Peligna Valley, whose products were delivered to the fashionable and wealthy patrician families of Imperial Rome.
In the centre of this valley is Pratola Peligna its origins dating to pre Roman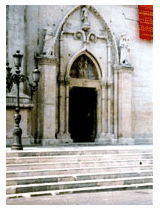 times. This historical town is the perfect place to unwind and experience the local culture andfurthermore, close enough to well known tourist destinations for sightseeing. Rome is easily accessible and in just over an hour you can be immersing yourself in the art treasures and antiquities found in the Eternal City and the Vatican. Within a few hours there is Naples, Pompeii, Capri and the awe-inspiring beauty of the Amalfi coast.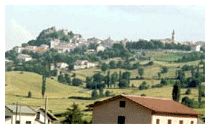 In the nearby mountains you can explore the environmentally protected parks, trek, horseback ride, or mountain climb. Drive through the region and discover the art treasures in rarely visited medieval cities, towns and villages, meet with friendly people, shop the markets, and savour the fine wines and authentic cuisine of the area.
Spend a relaxing day at the fine beaches of the Adriatic Riviera just 30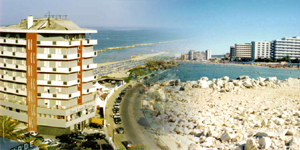 minutes from Pratola Peligna. On the Riviera is the fashionable city of Pescara with great shopping, wonderful restaurants and cafes. Live life like the Italians, stroll down the avenues, sit in the outdoor cafes and enjoy a cappuccino, an espresso or sip on your favorite drink and watch life go buy.
If you prefer winter sports, you can enjoy the excellent ski resorts of the Alto Sangro and La Majella.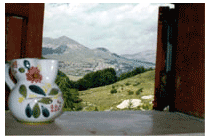 At the end of the day exploring, shopping, or skiing, come back to Casa San Rocco for a comfortable, quiet evening at home.
Abruzzo has much to offer. Be adventurous! Come and explore this unspoiled corner of Italy.